COVID-19 and remote evaluations
Due to the current circumstances, ProctorExam has set up an exceptional procedure to support institutions and organisations with remote examination requirements. Please select the relevant statement to continue.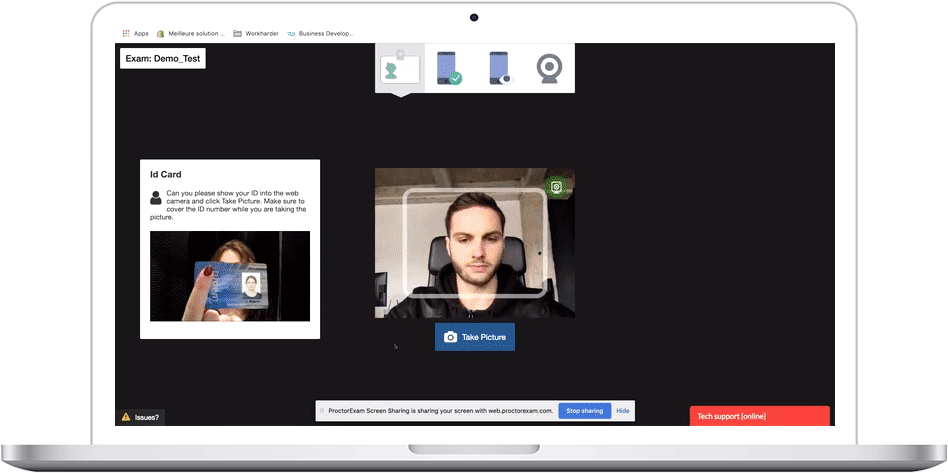 Our team and partners will do their best to help in the current context. We will be organising webinars to provide information on the platform and address your questions about using ProctorExam during this period.

Please fill out the form below to register to one of our sessions. You will receive a confirmation email, with the relevant link, to join the meeting remotely.
Getting started this week?
If you are ready to progress with ProctorExam, please join one of our webinars to start your onboarding process.
1. Confirming scope and statement of work
Based on the information provided, your ProctorExam consultant will send you a quoted statement of work, and available time slots for your kickoff meeting.
2. Kickoff meeting - 60 minutes
Your consultant will open your account, and support you with setting up ProctorExam environment for your institution, colleagues and different faculties. You will also receive an onboarding kit to inform your colleagues and relevant team members.
3. Institution webinar - 90 minutes
Based on the outcomes of your kickoff meeting, your ProctorExam consultant will run a live webinar, open to all relevant people in your institution, to get them started with their account and address questions.