ProctorExam makes it in the HolonIQ 100 edtech list for 2020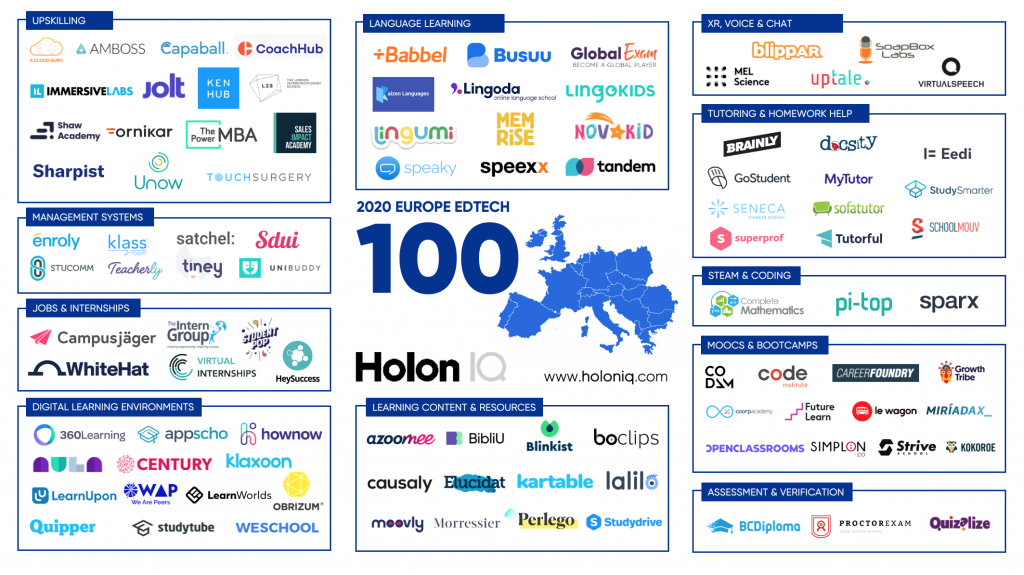 Highlighting the stars of European EdTech

As a leading source of market intelligence,
HolonIQ
's reports are an invaluable source of insights for the growing education category. And this year, more than ever, research and data about the EdTech ecosystem have proven their importance.
With its latest publications, HolonIQ is looking, per region, at companies providing technologies and services such as learning management systems, upskilling, and digital learning environments, to name a few. Next to
BCDiploma
and
Quizalize
, ProctorExam made it as the most promising European provider in the Assessment and Verification solutions category.
EdTech companies have contributed immensely to the enhancement of education. This year, their role is even more vital as universities and corporate trainers shift to online around the world. The teams behind all these companies have worked tirelessly to keep all links of an educational system intact.
The role of online proctoring in education continuity
Online proctoring is instrumental in conducting remote testing securely. The reality of a global pandemic led education institutions, certification and testing solution providers to opt for online proctoring. Since March 2020, ProctorExam has supported an increasing number of organizations, both in the private and public sector, to continue their services. While the need to implement alternative solutions to maintain examinations was urgent, the training and support provided by ProctorExam to educators and test organisers have laid down the foundations for long term evolution of test delivery strategies.
As its prevalence grows, online proctoring is creating new opportunities for test organizers: a room for instant feedback from the most important stake-holders - the test-takers. Such information plays an instrumental role in the continuous improvement of online testing.
The year 2020 brought on many unexpected challenges and EdTech startups played a key role in the continuation of education worldwide. With all the lessons learned and recognition earned, ProctorExam is stepping into 2021 to continue its mission of making education accessible to all.
Discover how ProctorExam will support your effort to deliver quality education and trainings